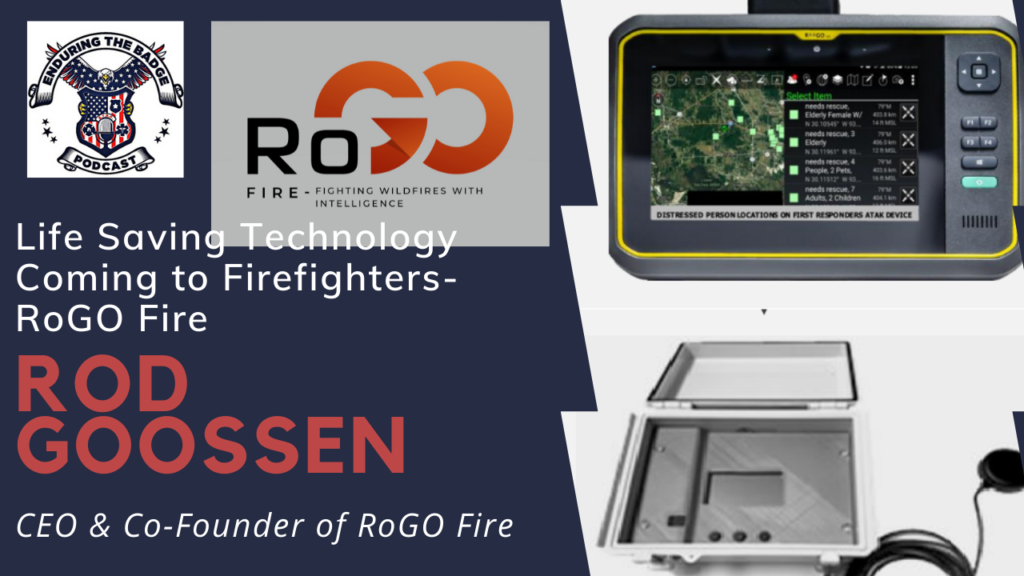 RoGO's custom "Parsing Software"

RoGO's Data Format sends  Satellite data quickly.

Communications & Situational Awareness anywhere

Predictive Data Analytics

High-Bandwidth 176-700 Kbps
RoGO's DropBlock transmits IoT Sensor Data from remote, austere areas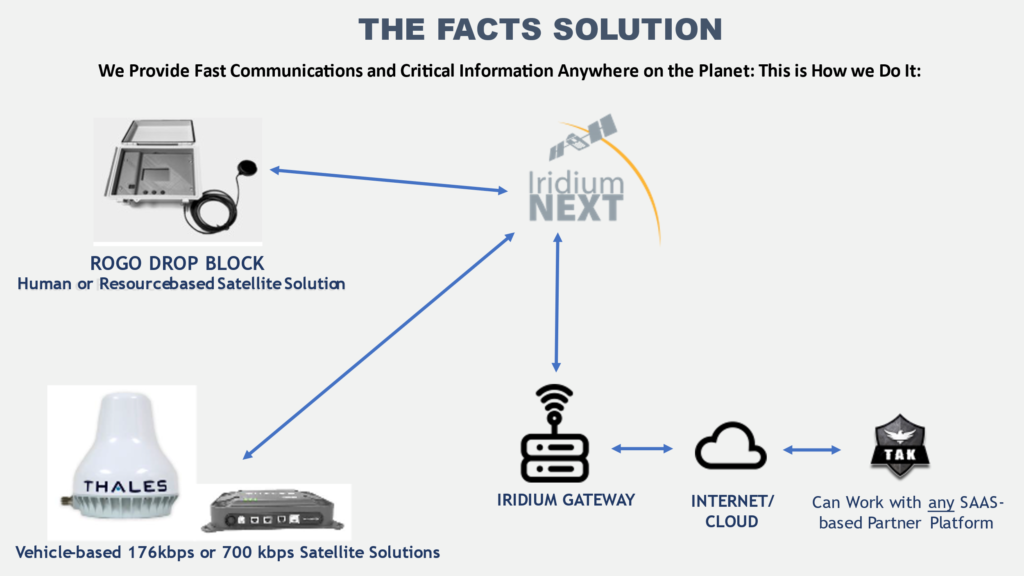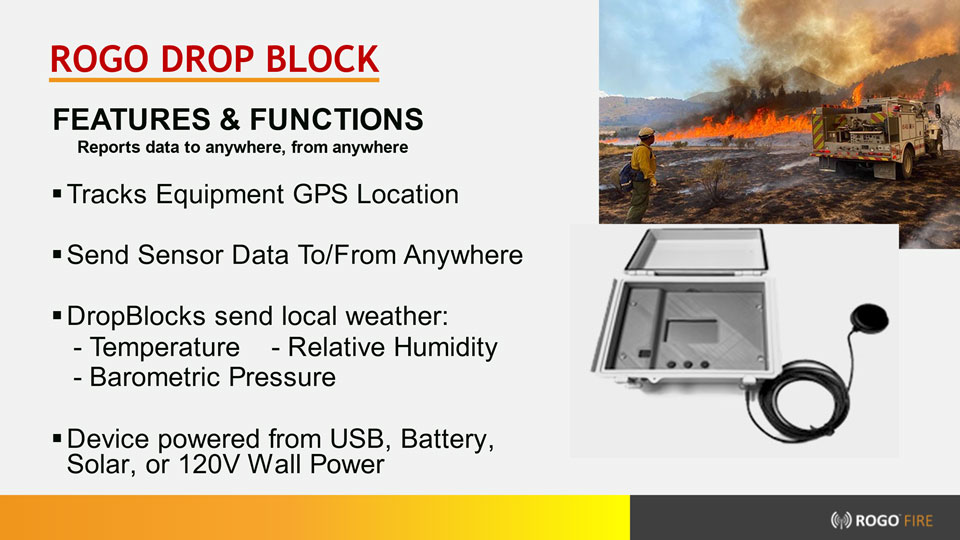 The core of the RoGO solution is our proprietary DropBlock technology. With DropBlock you can:
GPS track human and non-human First Responder assets working in remote, cellular-denied areas from the RoGO web portal. Now, Incident Command can know where First Responders are and who is in possible danger. This feature of marking & tracking wildfire resources satisfies the requirements of the John Dingell Act, or DART (Dingell Act Resource Tracking), for broadcasting GPS locations of Firefighters and Fire Equipment working a wildfire Incident.
Wind speed/wind direction and other IoT sensor data can be transmitted back to Incident Command from remote areas that do not have cellular coverage by DropBlock for greater scene situational awareness. This is possible through the DropBlock's affordable satellite connection.
The DropBlock is a small, lightweight portable ruggedized device that is powered off AA batteries, available from any radio cache. DropBlocks can also be powered by USB or used off-grid indefinitely with our solar panel & battery back-up solution.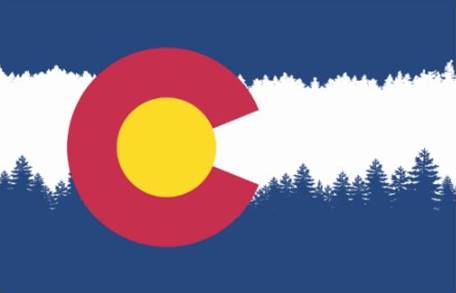 Proudly Made in Colorado, USA
RoGO can supply you with the Kestrel Device of your choice; it will be pre-paired with RoGO's DropBlock device for instant-on operation out of the box