Your remote team needs the security and efficiency of reliable communications, no matter where they are deployed. The realities of cellular and radio coverage mean that wildland firefighters and similar teams are often working in rugged and isolated areas where those technologies are unreliable or not available. RoGO users are assured of real-time data transfer and voice communications in these remote environments. Our patented and proven technology is affordable and effective.
We are deeply committed to this mission and our solution because of what inspired it, one of this country's deadliest wildfire incidents, the Yarnell Hill Fire of 2013. Post-incident investigations revealed that issues with radio communications were crucial contributors to the loss of life. Unable to figure out or communicate their location, all but one of the hotshots perished in the worst wildfire ever in the state of Arizona. Lack of situational awareness and the inability to share their location is a major reason the nineteen firefighters lost their lives.
Many wildfire response teams are still using paper maps and compasses. That is why we devised a simple, Mil-Spec rugged solution using GPS, weather sensors and satellite technology. Now, hundreds of wildland firefighters can make precisely coordinated decisions based on access to real-time data, including the location of resources and personnel, layered with current and shifting weather information. Point-to-point communications with RoGO technology means no firefighter team needs to be isolated without communications.
Learn more about our commitment to the firefighting community and the RoGO solution in the video below from one of our founders, Rodger Goosen.
How We do it
Rogo Fire helps delivery a cutting edge communication system so advanced that it allows everyone to work together in an unprecedented way, thus helping increase situational awareness, especially in remote areas where cellular service is unreliable or not available.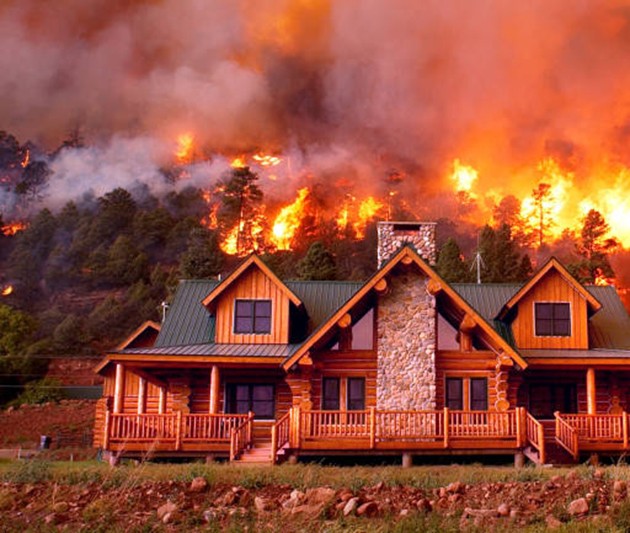 RoGO Fire makes reliable, MIL-SPEC hardened devices that work in any condition, anywhere in the world.
RoGo's devices can coordinate the tactical effort of many wildland firefighters. Our devices now make it possible for hundreds of wildland firefighters to make safe and precisely coordinated decisions based on real-time data in austere areas.
RoGO devices provides real-time situational awareness information, like the location and status of crews and other firefighting resources like bulldozers, fire engines and water tenders. We also provide real-time weather information.
RoGO Devices provide point-to-point communications to allow firefighters to make safe and tactically coordinated decisions in cellular-denied areas.