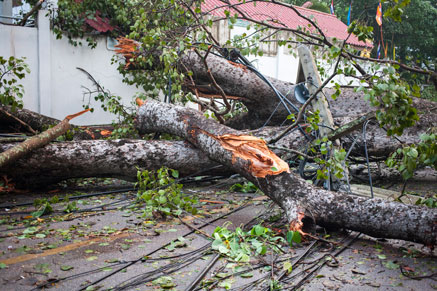 Emergency workers can use the RoGO solution to assess and communicate the extent of damage, locate victims and mobilize medical and other resources to precise locations, even providing GPS coordinates for emergency airlifts.
Hurricanes and floods immediately wipe out cellular coverage due to destruction to MSOs or cell towers. With RoGO, emergency workers can still communicate.
The ability to easily share GPS location, current and predicted on-the-ground weather conditions and severity of victim's medical conditions means responders have the information they need to make informed decisions about where medical assets will be deployed.
ATAK, DAART, Intterra, Rhodium Incident Management and other safety incident software are all supported by RoGO technology.